MOE Engagement with Esports- Management and Leadership in Schools (MLS) Programme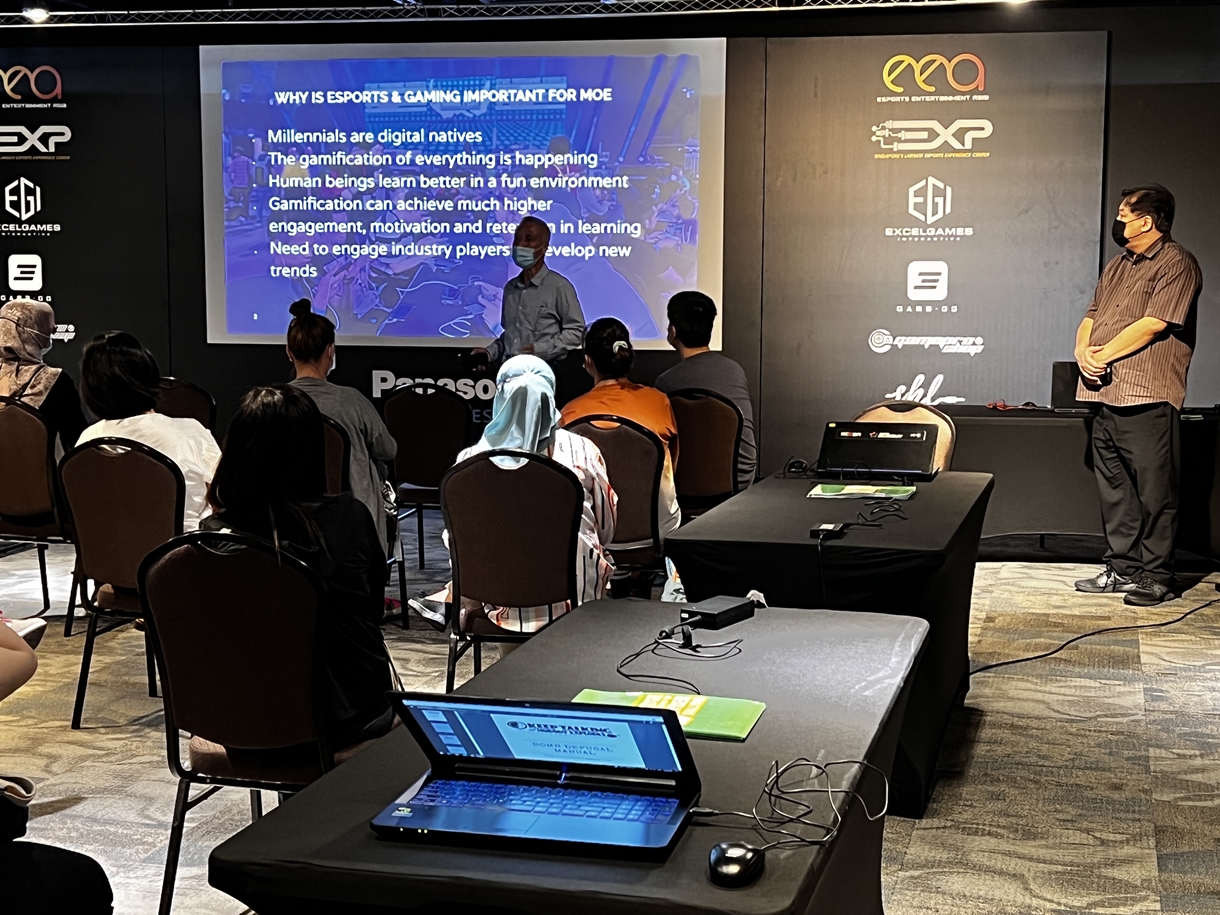 MOE Engagement with Esports- Management and Leadership in Schools (MLS) Programme
Management and Leadership in Schools (MLS) Programme Overview
Participants will learn about the rise of esports in Singapore and its perceived effect on the youth community. We will also discuss the social stigma revolving around esports and digital gaming and how the domain is continuously changing with education and regulatory measures. Participants will also acquire applicable knowledge and skills through learning about SCOGA's involvement in fostering engagement with youths and promoting youth development through the various esports Academy programs.
Key objectives
● Esports familiarization
– Understand the esports landscape and future direction of esports in Singapore
● Esports in school
– How to utilise esports and games in schools to guide personal/character development.
– How to utilise games to assist in the teaching of curriculum material.
Participants will be able to engage in hands-on activities, through playing games, and experiencing different esports careers and their workspace. We strongly believe in learning through play, and have designed programmes incorporating theory, gameplay and hands-on activities to help participants think strategically, critically, and effectively retain what they have learned.
Target Participants:
The workshop is structured for individuals or groups who work with youths such as educators, and wish to know more about the esports scene in Singapore and its social impact on the local youth community, and how to use esports as an engagement and educational medium with youths.