MOE Engagement with Esports – Management and Leadership in Schools (MLS) Programme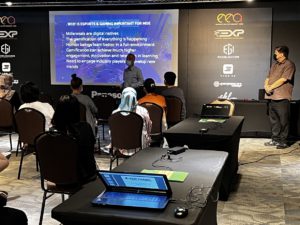 MOE sent a delegation of educators to visit Esports Entertainment Asia's Esports Experience Center (EXP) located at Kallang Wave Mall on 10th March 2022. The aim of this visit was to understand more about Esports, the impact that Esports had on our youths and how to engage our youths via Esports.
Esports Entertainment Asia (EEA) invited the President of Singapore Cybersports & Online Gaming Association (SCOGA), Mr. Dennis Ooi, to facilitate the MLS program for the educators.
In this program, educators got to learn about the rise of esports in Singapore and its influence on the youth community. They also discussed the negative perceptions and social stigma surrounding esports and digital gaming. More importantly, they learnt about the fast-evolving esports and digital gaming landscape, and the related advances in immersive technologies (e.g. AR/VR, Metaverse) that offers new possibilities in training and simulation through gamification. These technological trends would also very quickly expand into the domain of education in schools and change the way millennials learn in schools. Educators also got to learn about SCOGA's involvement in fostering engagement with youths and promoting youth development through the various Esports Academy programs.
The educators were given hands-on activities, through playing games, and experiencing different esports careers and their workspace. Gamification could increase the effectiveness of learning through play and fun. Carefully designed programmes incorporating theory, gameplay and hands-on activities could help students think strategically, critically, and effectively retain what they learned.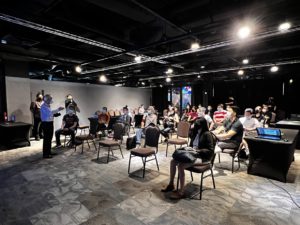 Some of the key learning points and take-aways from the program were:
● Esports familiarization
– Understand the esports landscape and future direction of esports in Singapore
● Esports in school
– How can esports and digital games in schools help to guide personal/character development.
– How can gamification increase the effectiveness of learning and retention in schools.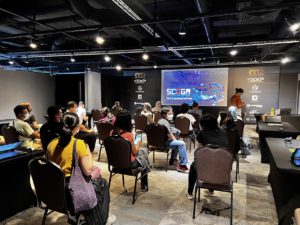 We hope the MOE delegation were able to acquire a good understanding and knowledge of Esports and its larger fast-evolving industry eco-system. EEA together with SCOGA would be most happy to offer similar education programs to other community organisations that wish to better understand Esports.