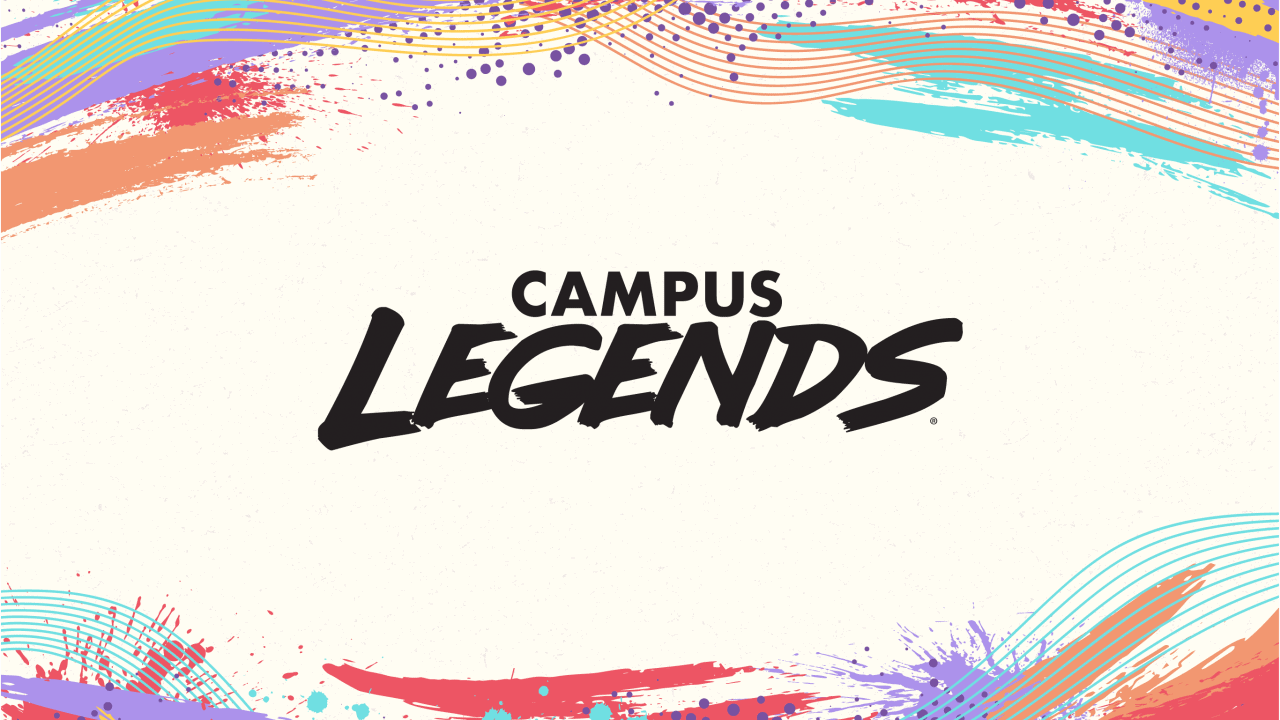 Singapore's Cybersports & Online Gaming Association (SCOGA) is pleased to announce that its Campus Legends student esports development platform is returning for a third season.
Organised by SCOGA, Campus Legends is supported by Official Partners UNIQLO, Lenovo Legion, Academic Partners including Republic Polytechnic, ITE College Central, Murdoch University and Kaplan, Venue Partner Singapore Sports Hub, and Supporting Partners National Trades Union Congress, National Youth Council, Moonton, WeWatch and Yup.gg.
As the leading scholastic esports platform in Singapore, Campus Legends has been growing from strength to strength since its inception in 2019. 421,000 unique viewers tuned in to watch the Campus Legends Season 2 live broadcasts, representing a threefold increase in viewership compared to its inaugural season.
As part of its continuous growth, Campus Legends is expanding to welcome new teams and welcoming new partners coming on board in Season 3. Teams representing Kaplan and Murdoch University will be competing in Campus Legends for the first time, while UNIQLO will be making its first foray into esports through its involvement in Campus Legends.
The Campus Legends Season 3 competition will once again feature the two most popular esports titles in Singapore, League of Legends and Mobile Legends: Bang Bang, in an expanded format that provides even more action for competitors and audiences alike.
The group stages and playoffs for Campus Legends Season 3 will be taking place over 9 weekends, commencing 12 June 2021 and culminating in the Grand Finals on 7-8 August 2021.
Every weekend's action will be live streamed for fans to follow the progress of the various teams as they battle for the Campus Legends title. As with every Campus Legends season, half of the cash prizes will be awarded as scholarships in the form of Post-Secondary Education Account top-ups, to reinforce the importance of education to the holistic development of esports athletes and industry professionals.
The process for a student to become a Campus Legends representative for his/her institution will vary depending on which competing institution he/she is studying at. Interested participants are encouraged to visit the Campus Legends website at https://campuslegends.sg/ for more information.
As a unique development platform for student gamers, Campus Legends has always been about more than just a gaming competition, offering many varied opportunities for students to learn about various aspects of the esports and gaming industries, and even receive practical opportunities to try their hand at what the professionals do.

With the gradual resumption of activities, students can look forward to the return of Campus Legends career exposure programmes and workshops for students, delivered by the SCOGA Esports Academy. The first such programme is a shoutcasting incubator programme for students, where participants will be mentored by a professional shoutcaster and gain technical knowledge and on-the-job training by shoutcasting at Campus Legends and other esports events. This programme builds on the pilot shoutcasting mentorship programme that was introduced together with the inaugural edition of Campus Legends in 2019 and was featured in CNA (link).

Dennis Ooi, President of SCOGA said: " I am grateful for the continued trust and support our partners continue to place with us as we continue to spearhead youth and talent development in esports through Campus Legends.
One of our commercial partners from last season, for whom Campus Legends was their first foray into esports, highlighted to us that a subsequent market survey they'd conducted showed how much Campus Legends had helped them in terms of raising brand awareness, which also gave them the confidence to invest in esports in a bigger way. I am heartened by such strong affirmation of our work, and proud of what the team at SCOGA has achieved, as we continue to invest in Singaporean gamers and support them in their dreams and aspirations, and we look forward to yet another exciting season of Campus Legends with our partners. On behalf of my team, I'd like to express our utmost gratitude to our partners especially to the Official Partners UNIQLO, Lenovo Legion, Academic Partners including Republic Polytechnic, ITE College Central, Murdoch University and Kaplan, Venue Partner Singapore Sports Hub, and Supporting Partners National Trades Union Congress, National Youth Council, Moonton, WeWatch and Yup.gg. for their support."

Ms Goy Soon Lan, Director, School of Sports, Health and Leisure at Republic Polytechnic said: "We are pleased that our sustained partnership with SCOGA continues to provide authentic learning opportunities for our students. By participating in areas such as marketing, logistics and events planning for this year's Campus Legends, our third-year Diploma in Sports and Leisure Management students will acquire valuable first-hand experience in organising esports events and better appreciate esports as a viable industry. At the same time, we are delighted that our new Specialist Diploma in Esports Business and Production will commence in the third quarter of 2021. Curated in consultation with SCOGA, the course seeks to train skilled professionals to support the growing esports industry."

Professor Peter Waring, Pro Vice Chancellor of Transnational Education & Singapore Dean for Murdoch University, said: "Murdoch University is very excited to be a key sponsor of Campus Legends this year and we thank SCOGA for this opportunity. Murdoch is a serious player in esports through our programmes in Games Software Design and Production and our esports student association. We see a very bright future for the esports industry in Singapore and are very proud to be playing a role in its continued success".
Mr Joe Keen Poon, President for Kaplan in Singapore, adds: "Kaplan and our university partner, Murdoch University, are thrilled to partner with SCOGA this year, allowing our students the opportunity to participate in one of the most anticipated esports events in Singapore, in an industry that is seeing tremendous growth. We hope to do our part in bringing relevant programmes and activities that our students can pursue passionately."
"At UNIQLO, we are proud of our LifeWear that fits seamlessly into consumers' evolving lifestyles. With the e-sports scene gaining momentum in Singapore, our functional wear, which is both stylish and of high performance, is well-suited for fitness activities and indoor gaming battles. Our involvement in Campus Legends aims to support the students' passion and pursuit in e-sports through the power of quality clothing," said Joyce Tan, Marketing Director, UNIQLO Singapore.
"At Lenovo, we take gaming seriously and it will be an exciting experience to watch the teams compete in this competition. Through this partnership between Lenovo and SCOGA for Campus Legends, we aim to collaborate in elevating the status and visibility of e-sports in Singapore and the region. As e-sports continues to grow in popularity and recognition, we hope that more corporations can come forward to support its rise, and play a part in nurturing more students in their exploration of e-sports as a personal or professional passion," said Ronnie Lee, General Manager of Lenovo Singapore.
Lucas Mao, Managing Director of Global Esports, MOONTON Games, said: "Campus Legends is a great platform for budding esports players to hone their skills amongst others and put their capabilities to the test. We hope to nurture interest for esports and provide students, youths, and young adults ample opportunities to pursue a long-term career."