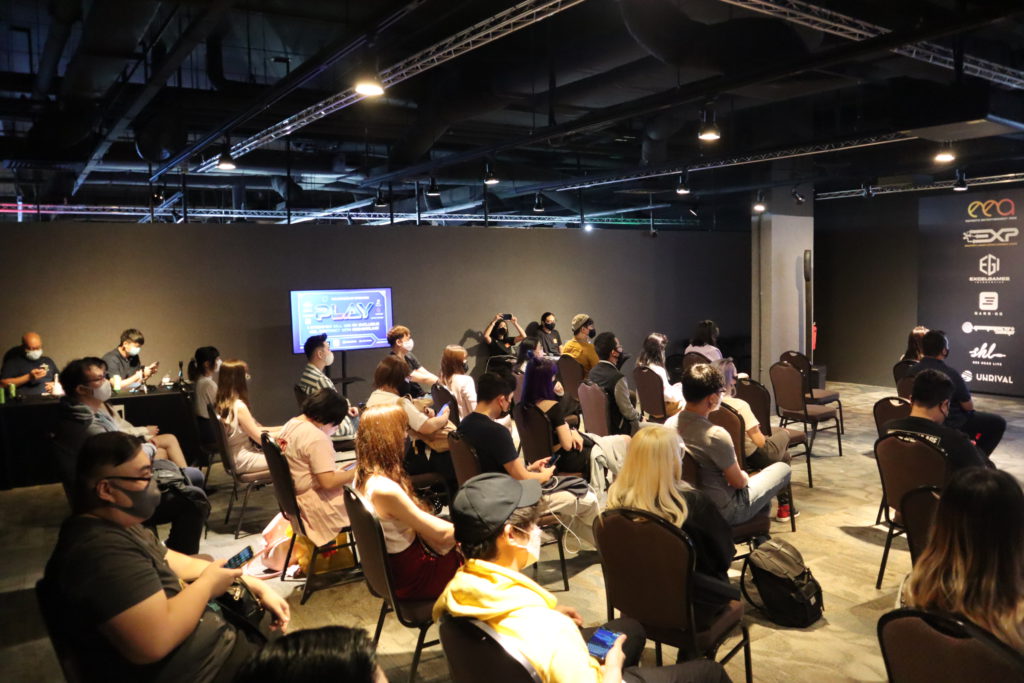 The E-sports Experience Centre at the Kallang Wave Mall in Singapore saw Streamers converging to hear why professional microphones and headsets make a difference to their production values.
Held on the weekend of 28 and 29 August, four sessions were conducted to maintain health and safety protocols. The 160 attendees heard from brand representatives Audio-Technica, Harman, Sennheiser and Shure and got to experience some of the solutions on display.
Sean Goh of Elysium Esports and co-organiser of the event commented, "During the year 2020, there has been a significant rise in aspiring Singaporean streamers and content creators. The event was organised to reach out to 150-200 Twitch Streamers and 30-40 Influencer Streamers who have a combined following of over 100,000 followers on twitch and various social platforms."
Sean also highlighted that this was the first streamer event in years that enabled streamers to interact directly with the brands.
"The intention was to share with the streamers how professional solutions differ from consumer solutions and the value that professional solutions bring to their production and streaming – namely better quality, clarity and warm sounds no matter where they are streaming from," added Sean.
Co-organiser SeeHearLive (SHL) was responsible for bringing the different brands together for this event. Gary Chew, E-Commerce Manage said, "This was a good opportunity for us to reach out to an interesting group of users. Many of them straddle between consumer and prosumer products, and the event offered the brands we represent to showcase and explain why professional solutions offer a different value proposition. The event was well-attended, and the brands are pleased with the outcome."
SHL also held a promotion during the event, which saw a boost in new followers for the different social media platforms of the company. Streamers were encouraged to like or follow SHL on either Facebook, Instagram or Twitch and then post creatively about the event or products to win a chance to be awarded an exclusive Key Opinion Leader contract for 6 months with SHL inclusive of production sponsorship and the opportunity to work with the audio brands at the event the company's online ambassadors. The two streamers who won the opportunity are LeslieNGGG and skyllabtw.
In addition, YouAdMe, a social commerce mobile application that serves as a bridge to allow brand owners to empower their loyal customers and fans through content creation activities held a challenge during the event. Participants who posted creative content were rewarded with cash with the top content creators rewarded with professional headsets from SHL. The three winners who won the best content challenge within the YouAdMe app were Cliff, ReinOn and not_fie98.
At the same time allow creative individuals to monetize their innovative content for the brand and product that they support.
Husband and wife duo Elohim, who goes by the handle "DriftshadowSG", and Melissa, who goes by the handle "Melvallous", have their weekly podcast where they discuss across-the-board lifestyle matters. Both of them also stream their own shows based on their personal interests. Both Elohim and Melissa are also musicians and DJs, so they are in tune with professional solutions.
"It is good to have such an event. Though we both are fairly familiar with the professional solutions and the brands featured in this event, it is always good to have a refresher and also to hear about the latest solutions from the brands," said Elohim.
Melissa chips in to highlight that there are many options for microphones and headsets, and sometimes it gives you an option paralysis. "You may not know what to go for, but with an event such as this, you can understand the USP of each product and if it fits your streaming purposes. It provides you with a helpful direction."
Another participant, Don, whose twitch handle is "Sukasblood",  is a variety streamer. He is currently using the Shure microphone for his streaming. Don has been streaming for around 16 months and highlights that when he started, he already focused on using professional products as he wanted to ensure quality productions.
"There is, however, still quite a bit to learn. Other factors will affect your audio quality, such as reflections if you are streaming from your bedroom. Of course, professional solutions do help to eliminate some of the problems, but you will also need to be aware and mitigate the situation as much as possible."
Don felt that it was good to have such an event as it helps streamers go beyond their comfort zone to learn and understand about the different technologies and hopefully pick up some points that they may not have considered.
Johnny Ong, Esports Entertainment Asia Co-Chairman, highlighted, "When we established the Esports Experience Centre, one of our goals was to share knowledge across the Esports fraternity from amateurs, gamers and influencers. This event aligns with our goal and we are happy to play an active role in this space."