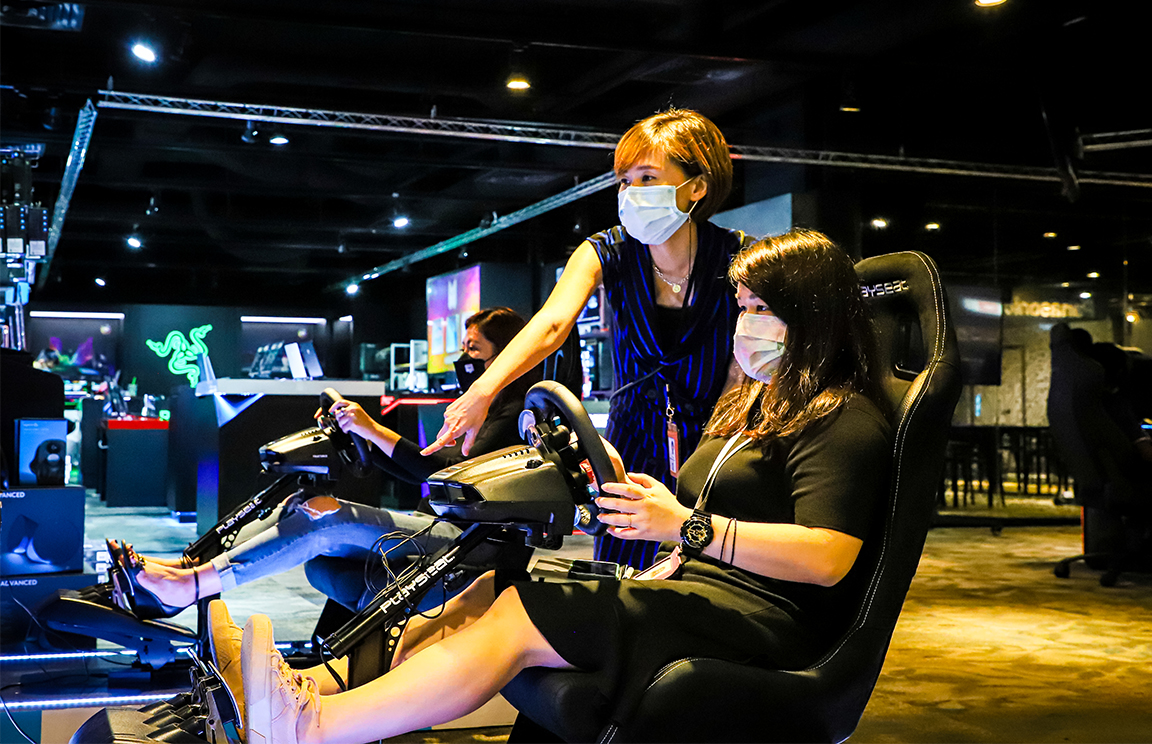 Source: Singapore Sports Hub
What is esports and what accelerated its ascent? If you want to give esports a try, what games and channels should you check out? Today, pro gaming is even hiring people with various expertise to give competitors an edge.
What is esports and how did this burgeoning industry emerge from recreational video gaming? 
In recent years, the perception of competitive gaming has transformed from individuals duking it out in make-believe worlds, to celebrities finessing one another over huge prize money.
The first video game competitions were held in the 1970s which ranked competitors according to their scores for video games. In the 1990s, one-on-one games like Street Fighter made these tournaments more exciting, as competitors were no longer playing solo, but facing off in thrilling head-to-head duels. By the 2000s, international tournaments were being held for popular games like StarCraft and Counter-Strike which focused on teamwork and strategy. The rapid improvement of internet connectivity in that decade further propelled esports.
Today, it is not uncommon to see elite esports athletes turn up at international tournaments in flashy, matching attire and make their entrances to smoke machines and lasers. Global high-speed connectivity also means esports gladiators don't even need to leave their home countries or homes to compete for prestigious crowns.
Chris Tran, who is the Head of esports – Southeast Asia, Hong Kong, and Taiwan at Riot Games, reckons that video gaming's growth rate shows no signs of waning, sharing, "The COVID-19 pandemic has helped to accelerate the growth of gaming and esports further as people spend more time indoors. Nintendo and Tencent both saw sales increases during the first quarter of 2020. Nintendo sold almost half of its games digitally, a record that helped increase profits by 41%. Tencent's year-on-year online games revenue increased by 31%. Video game usage and live streaming spiked – global viewership has increased by 10% on Twitch, and 15% on YouTube gaming. Gamers in Asia are spending 50% to 75% more time gaming compared to before the pandemic."
Not just fun and games: Scaffolding the growth of Singapore's esports industry
Many parents have borne witness to the compelling immersion and spirit of competition that esports has to offer. Eager to hop aboard this bandwagon, they are turning their children's attention to esports, rather than away from it.
Dennis Ooi, President of the Singapore Cybersports and Online Gaming Association (SCOGA), agrees that he has seen many more parents become curious about esports in recent times.
"A lot more parents have been inquiring about esports, whether it is how their child can become a professional athlete or how their child can try a hobby that he or she might become interested in. Common questions I am asked include 'how much is the salary?' This is a slight shift from 'how do I get my son or daughter to play less?' Even parents are picking up esports," observes Dennis.
SCOGA and Singapore Sports Hub support a variety of esports programmes, which are centered on the community, outreach, education, and elite training, along with industry and pathway development, with the roll-out of activities such as the M2 World Championship community viewing party, Campus Legends and Campus Games Fest. Additionally, Singapore Sports Hub has also hosted numerous esports events such as Hyperplay and the One Esports' Dota 2 Singapore World Pro Invitational.
"The esports scene will continue to grow," Dennis shares. "We will see a lot more options for gamers whether it's tournaments to participate in or jobs and careers within the sector," highlights the passionate gamer who has bagged numerous gold medals in Dawn of War and Command & Conquer 3 competitions.
Beyond signing high-level gamers to lucrative contracts, the esports industry has even begun engaging coaches, managers, sports psychologists, nutritionists, sleep specialists, and physiotherapists, along with a slew of apps and programmes that help improve gamers' aim, reaction time, and technique.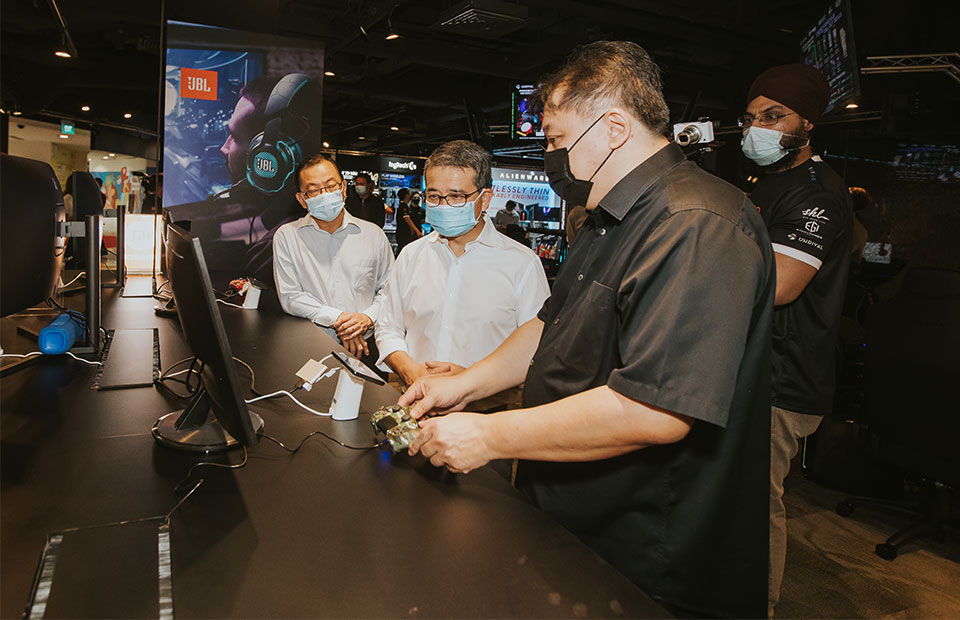 Mr. Edwin Tong, Minister for Culture, Community and Youth & Second Minister for Law, taking a tour of the newly opened Esports Experience Centre (EXP) at Kallang Wave Mall with Mr. Johnny Ong, Co-chairman of Esports Entertainment Asia. PHOTO: SINGAPORE SPORTS HUB
The newly opened Esports Experience Centre (EXP) at Kallang Wave Mall
Singapore's largest Esports Experience Centre at Kallang Wave Mall was officially opened by Esports Entertainment Asia (EEA) on 8th July 2021, with Mr. Edwin Tong, Minister for Culture, Community and Youth & Second Minister for Law as the Guest of Honour. This 12,000 square-foot facility comprises an integrated live-streaming-ready esports event space, pro-esports team rooms, an esports café, and an open-concept LAN gaming area. The centre's laptops, consoles, sound and video equipment, and other accessories are from top brands in the industry, which are meant to maximise gaming experiences.
Co-chairman of EEA, Mr. Johnny Ong said, "The EXP is part of the larger effort by EEA to work with strategic partners in the real estate industry to build a portfolio of sustainable recreation-centric integrated developments that will become iconic esports entertainment venues across Asia's gateway cities. The EXP esports experience centre will be a major feature in each of these integrated esports entertainment venues to be developed by EEA. These integrated esports venues will be uniquely designed to house the full spectrum of esports "work-live-play-learn" eco-systems under one roof such as a multi-purpose esports arena; esports business hotel with esports-theme and gaming facilities; esports-thematic retail and F&B, esports training academy, flexible co-working spaces for publishers, developers, brands, platforms and athletes in the esports and related industries."
If you would like to give esports a try, head over to the Esports Experience Centre (EXP) at Kallang Wave Mall, where an array of immersive experiences await. EXP houses a wide variety of popular esports games and gadgets, which are all free for the public to try.