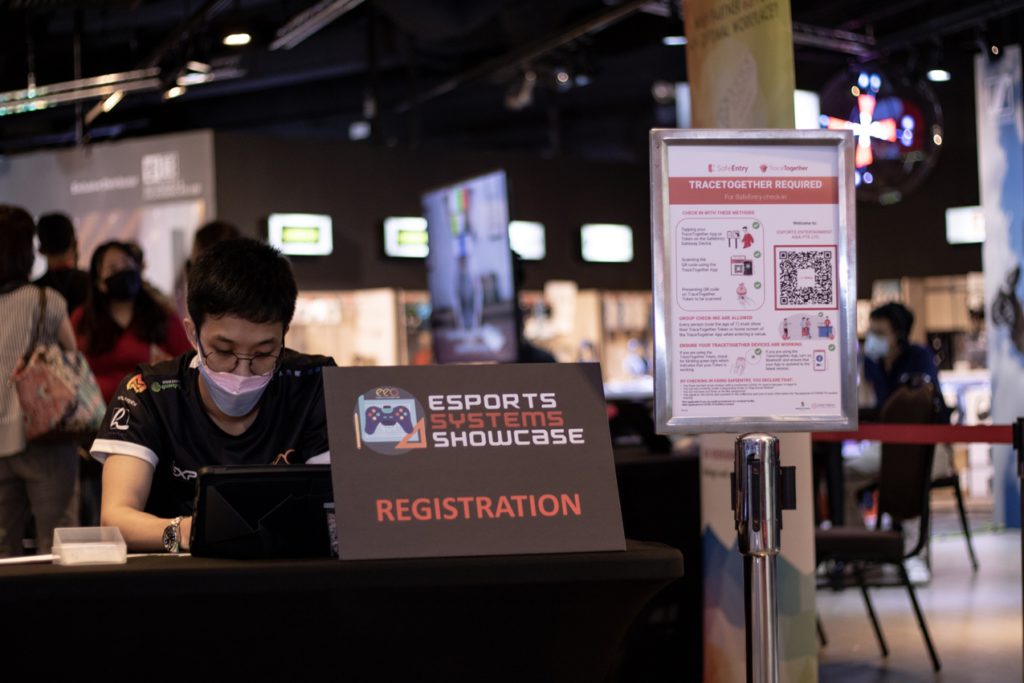 Pandemic The Catalyst of Esports Transformation
The global esports and online e-gaming industry has thrived despite the widespread economic disruption caused by the prevailing coronavirus pandemic. With the frequent lockdowns and social activities reduced to a minimum, esports has offered an alternative for millennials looking for new forms of entertainment and social interaction with friends. Globally esports has attracts millions of fans everywhere and has grown to become a multi-billion-dollar industry. Very quickly, the esports industry has spawned a large inter-connected eco-system of gamers, live-streamers, shout casters, producers, promoters and gaming event organizers – all of them aspiring to evolve from casual amateurs to become the top professionals and specialists in their fields.
In Singapore, esports has also garnered a lot of interest during the pandemic especially amongst the millennial generation. Many audio, video, sound/lights, and broadcast equipment manufacturers are pivoting their products to meet new demands from the fast-growing esports-related market. The esports industry, which used to be shunned by parents, has now transformed itself into a new, vibrant, and growing industry that offers exciting job opportunities to the millennials. 
Esports Systems Showcase
With the objectives of sharing our knowledge in the esports industry by introducing new technology trends and career opportunities in this space, Esports Entertainment Asia (EEA), together with our partners successfully launched the inaugural Esports Systems Showcase on 13th to 17th Dec 2021.
The Esports Systems Showcase featured the following solutions:
Broadband technology
Latest accessories – headphones, headsets and microphones
Production & broadcast technology – green room, video cameras, switchers
Display technology
Sound and light technology
The Esports Systems Showcase provided an opportunity to learn and understand the various technologies used in the esports arena. Participants from Schools of Higher Learning, Clubs and Gaming Organizations were presented a real-life industry display of the latest range of technology solutions used behind the scene in every esports event. Interaction with the solution providers also enhanced their understanding of how to make best use of these equipment and technologies to achieve the desired effects. This showcase thus provided a meaningful insight into the world of esports in terms of the latest equipment, technology and career opportunities for those keen to pursue a career in the esports industry.
Despite the ongoing Covid pandemic, the response to these 5 days of exhibition was very encouraging. The organizer, exhibitors and participants held numerous daily interactive sessions to share the latest in the esports production space, while at the same time making sure that pandemic safe management measures were put in place throughout the entire event.
The event organizer, Esports Entertainment Asia, is pleased that we have achieved the objectives set forth in this event:
Showcase esports as a large industry eco-system, which is more than just gaming.
Demonstrate and share the latest equipment and technologies use in the esports industry.
Introduce the range of career opportunities in esports industry.
Knowledge sharing sessions between the participants and the exhibitors.
In conclusion, the Esports System Showcase was a tremendous success based on the positive feedback received from participants and exhibitors.
Esports Entertainment Asia would like to thank all our exhibitors and partners, Allen & Heath, Audio Technica, Bells, City Music, Clear-Com, Datavideo, e2i, Electronic & Engineering (E&E), Harman / JBL, Mackie, M1, NTUC Club, Oppo, Panasonic, SAFRA, Samsung, SCOGA, Shure, Sennheiser, Unusual and Wraek. We would also like to thank all the participants for taking their precious time to come to our exhibition. Once again, a big thank you to all that make this event a memorable and successful one.